Godzilla is the titular Kaiju of the same name series.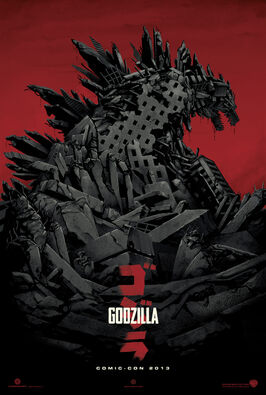 Fanon Wiki ideas So Far
Edit
Possible Oppenents
Edit
Gamera (Gamera)
King Kong (Godzilla)
Cthulhu (Cthulhu Mythos)
Fatal Fiction Info
Edit
Height: 50 from 108 Meters/168 to 355 ft.
Weight:20,000 tons to 90,000 tons.
Irradiated Dinosaur
Not a Tyrannosaurus Rex
Somehow knows how to Dance
As well as Martial Arts, for that matter
Ad blocker interference detected!
Wikia is a free-to-use site that makes money from advertising. We have a modified experience for viewers using ad blockers

Wikia is not accessible if you've made further modifications. Remove the custom ad blocker rule(s) and the page will load as expected.